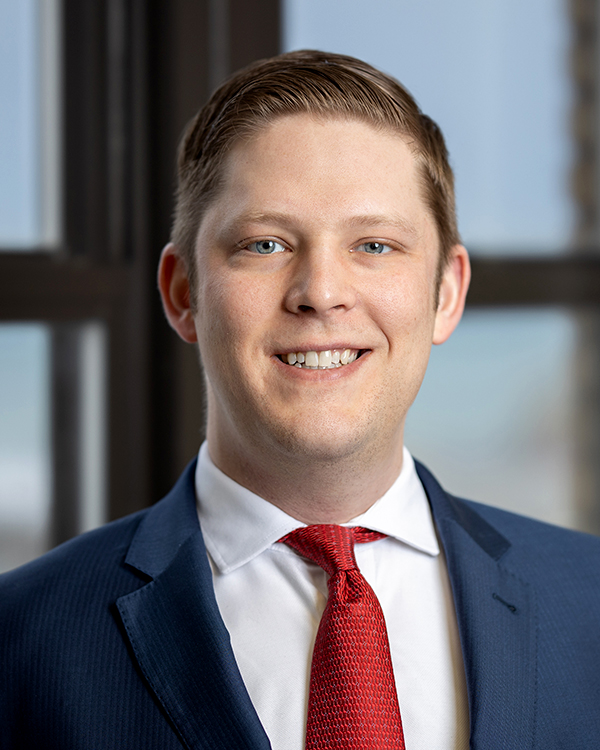 Brian M. Webb
MEMBER
716-812-1550
716-849-8948 (24-Hour Emergency Response)
Mr. Webb is a member in the firm's Litigation Department and the leader of the firm's Transportation Practice Group. His practice is focused on Insurance Defense, with a concentration on defending against personal injury claims arising from motor vehicle accidents. He represents clients ranging from large commercial trucking companies through individual drivers. As leader of the Transportation Practice Group, he also coordinates all of the firm's transportation litigation files and regularly interacts with insurers on all issues related to file handling. He is a member of the firm's 24-Hour Emergency Response Team and regularly handles on-site investigations involving catastrophic accidents. Additionally, Mr. Webb handles appellate work on his own files, having successfully appeared and argued in both the Third and Fourth Departments of the Appellate Courts of New York State.
Mr. Webb began his legal career as a trial attorney for a high-volume civil litigation firm located in downtown Chicago. Throughout the course of his practice in Illinois, Mr. Webb gained experience immediately through not just handling the basic aspects of a personal injury case, but also by trying numerous cases to jury verdict in the Circuit Court of Cook County. Following a successful career as a trial attorney in Illinois, Mr. Webb returned home to Western New York to continue his legal career. Prior to joining Hurwitz Fine, he was a lead associate attorney with a local Plaintiff's firm, handling all litigation-related tasks associated with that firm's large case load.
Mr. Webb earned his Juris Doctor summa cum laude from DePaul University's College of Law in Chicago. While a student there, he was a member of the school's Law Review. During law school, he spent extended periods of time studying law overseas, specifically in the cities of Vienna and Beijing. He earned his Bachelor of Arts degree magna cum laude from the University of Pittsburgh, where he majored in both history and political science.
Mr. Webb has been named to the Best Lawyers: Ones to Watch in America list since 2021 as well as the Upstate New York Super Lawyers Rising Stars list since 2020. In addition to being a member of various local legal organizations, Mr. Webb is also a member of the American Board of Trial Advocates, a national organization open only to trial attorneys that have obtained a requisite number of jury verdicts. Mr. Webb was also recently appointed to the Western New York Trial Lawyers Association Board of Directors.