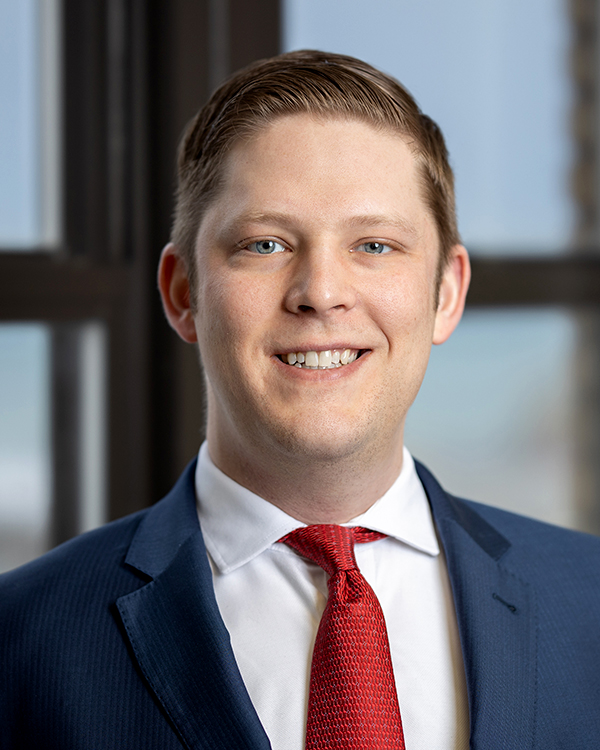 Brian M. Webb
MEMBER
716-812-1550
716-849-8948 (24-Hour Emergency Response)
Mr. Webb is a member in the firm's Litigation Department. He focuses his practice on Insurance Defense, specifically defending against claims of personal injuries resulting from motor vehicle accidents, as well as premises liability. Mr. Webb has experience handling all stages of civil litigation, from the basics of reviewing and assessing the quality of potential cases through trying cases to jury verdict. Mr. Webb is also a member of the firm's 24-Hour Emergency Response Team for trucking accidents. Mr. Webb's history as a successful Plaintiff's attorney has allowed him to approach handling the defense of cases in a thorough and effective manner.
He began his legal career as an attorney for a high-volume civil litigation law firm located in downtown Chicago. Throughout his time practicing in Illinois, Mr. Webb was involved in all aspects litigating civil matters, ranging from drafting pleadings and motions, deposing parties and medical experts, as well as trying numerous cases to jury verdict in the Circuit Court of Cook County.
Following a successful career in Illinois, Mr. Webb returned home to begin developing his career in the Western New York area. Prior to joining Hurwitz & Fine, he was the lead associate attorney with a local Plaintiff's firm, handling all litigation-related tasks concerning the firm's large cases load. While practicing there, he gained invaluable experience handling personal injury actions, mainly focused on premises liability and motor vehicle accidents.
Mr. Webb earned his Juris Doctor summa cum laude from DePaul University's College of Law in Chicago, Illinois. While a student there, he was a member of the school's Law Review. While in law school, he spent extended periods of time studying law overseas, specifically in the cities of Vienna and Beijing. He earned his Bachelor of Arts degree magna cum laude from the University of Pittsburgh, where he majored in both History and Political Science. Mr. Webb is a member of the Erie County Bar Association.