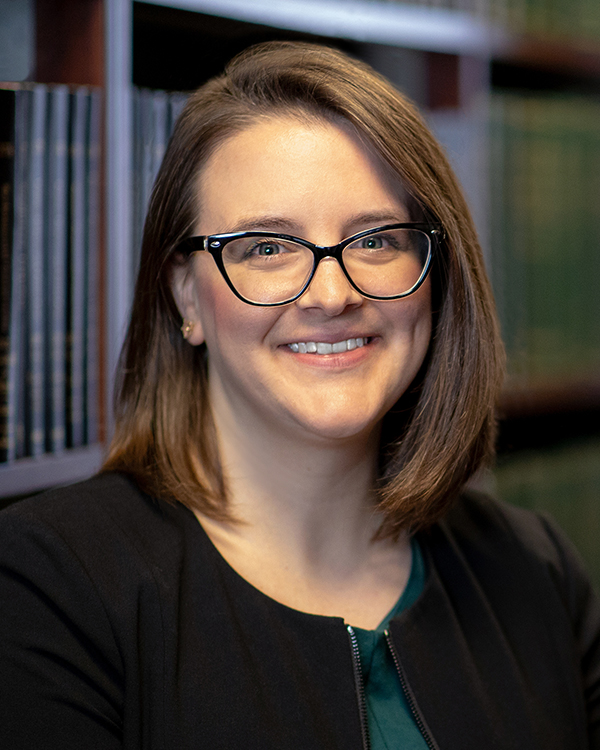 Anastasia M. McCarthy
ASSOCIATE
Ms. McCarthy is an attorney in the firm's Litigation Department where she focuses on defending claims involving premises liability, transportation and automotive liability, and products liability. She regularly defends business and municipal clients in liability defense matters, including claims against retailers, schools, property owners and employers.
Experienced in representing the interests of the insurance industry, Ms. McCarthy served as Assistant Field Counsel for a large national insurance carrier, defending commercial policy holders in high exposure tort actions involving product liability, motor vehicle accidents, wrongful death, premises liability, and catastrophic flooding and fire loss. She managed a large volume of cases, devising legal strategy, preparing cases for trial and/or appeal, drafting motions and briefs, and conducting legal research and case evaluations.
During law school, she served as a law clerk at an active litigation firm drafting appellate briefs, research memoranda, discovery demands and motions. She completed an externship at the Erie County District Attorney's Office and worked as a legal assistant between degrees.
Ms. McCarthy received her Juris Doctor degree cum laude from the University at Buffalo Law School where she served as a research assistant for a legal history book focusing on economic development in Buffalo, N.Y. An active participant in the Moot Court program, she advanced to the Top 16 in the Northeast Regional Frederick Douglass Moot Court Competition and was a quarter-finalist and second place awardee for Best Appellate Brief in the Desmond Moot Court Competition. She received the Adelbert Moot Scholarship and the SUNY Buffalo Law School Scholarship. She also served as co-founder and co-president of the Women of SUNY Buffalo Law, president and vice-president of OUTLaw, a member of the Buffalo Moot Court Board, and a clerk on the Buffalo Environmental Law Journal.
She earned dual Bachelor of Arts degrees in English Literature and Theatre from SUNY Geneseo, where she also received the C. Agnes Rigney Award in Writing Drama, a Mary A. Thomas Award in Poetry, and induction into Alpha Psi Omega, the Theatre and Dance Honor Society.
Ms. McCarthy is a member of the Erie County and New York State Bar Associations, as well as the Women's Bar Association of New York (WBASNY). She serves as a local director for WBASNY's Western New York Chapter and co-chairs the Chapter's Legislative Committee. Ms. McCarthy also serves as a member on the Young Professionals Board of Big Brothers Big Sisters of Erie, Niagara and the Southern Tier.