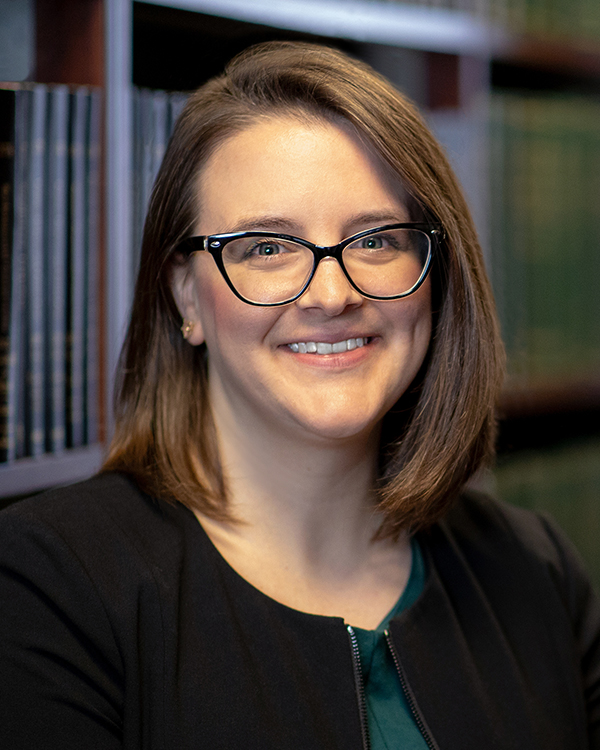 Anastasia M. McCarthy
MEMBER
Ms. McCarthy regularly defends businesses, municipalities, and school districts in high-exposure matters. Among other things, her practice includes the defense of personal injury and labor and employment claims. Ms. McCarthy also serves on the firm's Child Victims Act and Sexual Misconduct Coverage and Defense team, and frequently writes about the Child Victims Act, its application, and its effect on litigation.
Prior to joining Hurwitz Fine, Ms. McCarthy served as Assistant Field Counsel for a large national insurance carrier, defending commercial policy holders in high-exposure tort actions involving products liability, motor vehicle accidents, wrongful death, premises liability, and catastrophic flooding and fire loss.
Ms. McCarthy earned dual Bachelor of Arts degrees in English Literature and Theatre from SUNY Geneseo, where she also received the C. Agnes Rigney Award in Writing Drama, a Mary A. Thomas Award in Poetry, and induction into Alpha Psi Omega, the Theatre and Dance Honor Society.
She received her Juris Doctor degree cum laude from the University at Buffalo School of Law where she served as a research assistant for a legal history book focusing on economic development in Buffalo, N.Y. An active participant in the Moot Court program, she advanced to the Top 16 in the Northeast Regional Frederick Douglass Moot Court Competition and was a quarter-finalist and second place awardee for Best Appellate Brief in the Desmond Moot Court Competition. She also served as co-founder and co-president of the Women of SUNY Buffalo Law, president and vice-president of OUTLaw, a member of the Buffalo Moot Court Board, and a clerk on the Buffalo Environmental Law Journal.
Ms. McCarthy serves on the firm's Diversity & Inclusion Committee, and completed the Buffalo Niagara Partnership's Diversity and Inclusion Academy program. She is a member of the Erie County and New York State Bar Associations, as well as the Women's Bar Association of New York (WBASNY). She currently serves as Immediate Past President of WBASNY's Western New York Chapter.