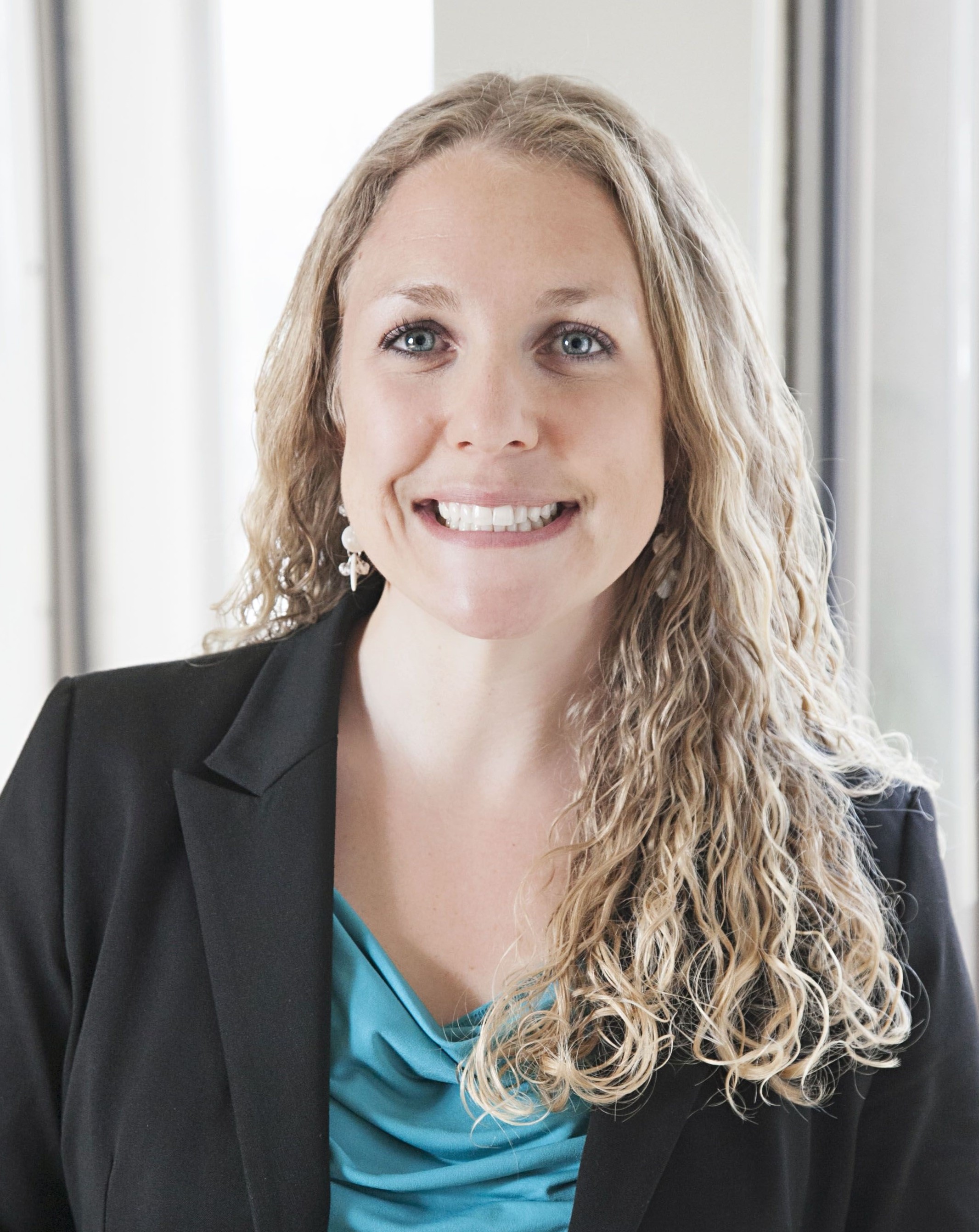 Elizabeth M. Midgley
MEMBER
Ms. Midgley is a member in the firm's litigation group. She is an experienced trial attorney with success defending matters involving medical malpractice, dental malpractice, long-term care facilities, professional malpractice defense, legal professionalism and ethics, premises liability, motor vehicle accidents, railroad law, and general negligence litigation. Ms. Midgley regularly counsels and advises attorneys, hospitals, physicians, long-term care facilities, businesses, and other medical professionals.
Ms. Midgley has been successful in defending, obtaining voluntary discontinuances for, and resolving numerous claims for our clients. Ms. Midgley has tried or assisted in nearly three dozen trials in a variety of fields including medical malpractice, hospital negligence, dental malpractice, premises liability, legal malpractice, general liability, motor vehicle accidents, and railroad law.
She lectures on a variety of topics at CLEs and seminars, including the basics of civil trial, legal professionalism and ethics, the discoverability of social networking, ethical electronic discovery, jury selection, and on Medicare Set-Asides. Ms. Midgley has also been asked to present nationally at a number of seminars and conferences, and often holds seminars and In-Service Meetings for our clients. She has authored and contributed to multiple articles for the Bar Association of Erie County's Bar Bulletin, as well as other local publications.
Ms. Midgley is a past President of the Defense Trial Lawyers Association of Western New York, and its current Secretary. She was also elected as Director of the Bar Association of Erie County for a three-year term running from 2015-2018. The Bar Association of Erie County has one of the only contested elections for its Board of Directors in the State of New York, with eight candidates running for four Director seats. Previously, Ms. Midgley had been appointed as Chair of the Young Lawyers Committee of the Bar Association of Erie County for four years. She has also been elected to the Bar Association of Erie County's Nominating Committee and was appointed as a Chair of its Judiciary Committee, which publicly rates candidates running for judicial office in Western New York.
Ms. Midgley was appointed by the Appellate Division of the Supreme Court, Fourth Judicial Department, as a member of the Grievance Committee of the Eighth Judicial District for two three-year terms running from 2015 to 2021. In June 2018, she was appointed to a five-year term of the Town of Orchard Park Ethics Board. She is also a past member of the Board of Directors of the Dreams to Memories Foundation, a non-profit organization that fulfills dreams for families that have a parent with a life-threatening medical condition, and the Buffalo Gay Men's Chorus.
In 2019, she was honored to be named as one of Buffalo Business First's 40 Under 40. The 40 Under 40 program recognizes 40 men and women under the age of 40 who are successful in their professional pursuits and who are heavily involved in the Buffalo community. In 2019 and 2020, she was selected to Buffalo's "Legal Elite" as one of 120 of the region's top attorneys, by the Buffalo Law Journal/Buffalo Business First.
Ms. Midgley was selected to the Super Lawyers Upstate New York Rising Stars list for 2013, 2014, 2015, 2016, 2017, 2018, and 2019. For the Rising Stars list, practicing lawyers are asked to nominate the best attorneys who are 40 or under, or who have been practicing for 10 years or less. The Rising Star candidates are nominated based on other attorneys' personal observation in the courtroom, and they then undergo a review process that thoroughly considers their credentials and standing. The candidates are ranked by point totals and those with the highest point totals are named to the Rising Stars list, with no more than 2.5 percent of the lawyers in the state being named to the list. In 2020, 2021, and 2022, she was named to Super Lawyers of Upstate New York.
Ms. Midgley is a 2006 graduate of the University at Buffalo School of Law where she was Managing Editor of the Buffalo Environmental Law Journal and President of the Buffalo Criminal Law Society, and President of the Herbert J. Wechsler Moot Court Board. She is licensed to practice in New York and the U.S. District Court, W.D.N.Y.
Ms. Midgley graduated from the State University of New York at Geneseo in 2003. She was honored to be asked by this alma mater to give the Jane Aschenbrenner Ryan '74 Pre-Law Lecture in April 2020.