Sophisticated Projects.
Practical Solutions.

Economic Development. Commercial Real Estate. Commercial Lending.

Economic Development and Public Incentives
For nearly 30 years, Hurwitz & Fine, P.C. has represented industrial development agencies (IDAs), local development corporations (LDCs) and other state and local public authorities whose mission is to improve New York State's economy through the provision of various economic development incentives and programs. Over that time, we have closed hundreds of IDA tax incentive transactions, and we have assisted economic development clients with numerous economic development projects in Western New York. Most recently, our attorneys have been active in multiple redevelopment projects in the Northland Corridor, including the renovation of the newly opened Northland Workforce Training Center at 683 Northland Avenue in the City of Buffalo.
We regularly assist IDAs with tax incentive deal structures, project eligibility issues, and the negotiation, documentation and closing of IDA tax incentive projects. Our attorneys have extensive experience navigating the IDA regulatory landscape, including the requirements of the Industrial Development Agency Act, Public Authorities Law, General Municipal Law, FOIL, Open Meetings Law, SEQRA, and other laws and regulations governing or impacting IDA operations.
A significant component of our economic development practice is the representation of LDCs—special not-for-profit corporations empowered to undertake a broad range of economic development activities. We are general counsel to Buffalo Urban Development Corporation (BUDC), the principal economic development corporation for the City of Buffalo. As general counsel, our firm is actively engaged in all legal matters affecting BUDC, from governance and regulatory compliance matters to providing multi-faceted legal services in connection with significant economic development projects. Our work includes property acquisitions, land dispositions, federal and state grant transactions, brownfield redevelopment, commercial financing, construction agreements, leases and development agreements.
A number of our LDC clients operate loan and grant programs, many of which were capitalized with federal or state grant funding, such as the federal Community Development Block Grant (CDBG) program. We are fully familiar with the applicable regulations of the U.S. Department of Commerce, Economic Development and Administration, and the U.S. Department of Housing and Urban Development, and our attorneys have closed numerous loan and grant transactions on behalf of our economic development clients. We also participate in lending transactions utilizing other governmental incentives, such as the Small Business Administration and the Export-Import Bank of the United States.
Hurwitz & Fine, P.C. is listed in the prestigious The Bond Buyer's Municipal Marketplace (commonly known as the "Red Book") and is a member of the New York State Economic Development Council.
Commercial Real Estate, Development and Finance
Hurwitz & Fine, P.C. provides comprehensive commercial real estate, development and finance services to owners, developers, builders, contractors, lenders, brokers and other real estate development stakeholders. Our attorneys routinely handle multiple facets of sophisticated real estate development transactions and proactively assist clients through a transaction's entire life cycle, including pre-development planning, site selection and acquisition, municipal zoning and permit approvals, SEQRA compliance, project financing and funding mechanisms, design and construction contracting, project sales and leasing, and project governance and management.
Our attorneys have extensive experience with development projects in which governmental incentives are vital to bridging the "financing gap," and we assist our clients with navigating complex governmental programs to maximize available incentives for their projects. Our knowledge of, and familiarity with, industrial development agency incentives, including PILOT increment financing (PIF) arrangements, and the requirements of many federal and state grant, loan and tax abatement programs helps our clients achieve positive outcomes for their projects.
We assist clients with transactions that utilize federal and state low income housing tax credits, federal and state historic tax credits, and tax-exempt bond financing. This includes those receiving grants, subsidies and/or loans from the New York State Housing Finance Agency, Empire State Development, Dormitory Authority of the State of New York, Empire State Supportive Housing Initiative, New York State Office of Alcoholism and Substance Abuse Services, New York State Homeless Housing and Assistance Corporation, New York State Office of Mental Health, Local Initiatives Support Corporation and NYSERDA. We have also engaged in multiple "year 15" equity investor buy-out transactions at the end of low income housing tax credit compliance period cycles.
Our services also include representation of lenders and borrowers in connection with various commercial finance transactions, including construction and permanent real estate mortgage loans, related bond transactions, and all types of business credit transactions, such as lines of credit, term loans, revolving credit, letters of credit and multi-bank credit facilities. For decades, we have worked successfully with regional commercial lenders, including M&T Bank and KeyBank, and served as local counsel to non-bank and other national lenders financing major development projects in Western New York. Our firm also serves as loan counsel to various economic development agencies throughout the region.
Our real estate practice offers experienced and responsive representation for purchasers, sellers, developers and lenders from start to finish in commercial and residential real estate transactions. Our representation involves negotiation, document drafting, due diligence, including analysis of environmental and engineering reports, and assistance with potential grants, subsidies and tax abatement programs, among other services. We also regularly represent commercial lessors and lessees of retail, office, industrial and multi-family residential space. The firm is an agent for Fidelity National Title Group and handles all aspects of title examination and title insurance policy issuance, which include generation of certificates of title, preparation of conveyance documents and all ancillary tasks required to close transactions.


Kevin J. Zanner
[email protected]
716-849-8900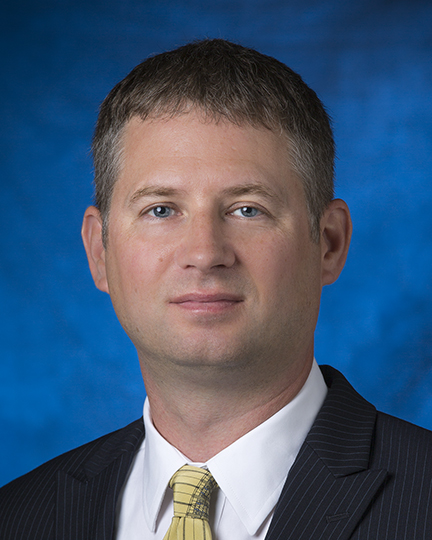 Evan Y. Bussiere
[email protected]
716-849-8900


Joseph M. Reynolds
[email protected]
716-849-8900


Alexis M. Florczak
[email protected]
716-849-8900