By Anastasia M. McCarthy, Esq.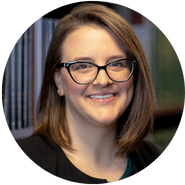 Yesterday, the lookback window of the Child Victims Act opened in New York and our local court system in Western New York expects approximately 500 cases to be filed in the coming days--within the first 8 hours of the window opening, 98 lawsuits in Erie and Niagara County were filed against local religious institutions and school districts. If you, or an insured, are served with a Summons & Complaint in the coming days, here's where to start. Special thanks to Dan Kohane for providing tip #1 below (and, if you are looking for more on insurance coverage, be sure to check out Coverage Pointers)!
CHILD VICTIMS ACT TOOL KIT

CONSIDER WHETHER ANY OF THE CLAIMS MAY TRIGGER LIABILTY INSURANCE COVERAGE:

Check with your current insurance agent or broker to assess whether any current liability policy or policies, likely claims made, provides coverage for any of the claims asserted in the complaint. All policies in place currently should be considered and all appropriate insurers placed on immediate notice.
Attempt to identify the insurance policy or policies that were in place at time of the alleged conduct. If you cannot find information in your records, check with agents or brokers with whom you worked back at the time of the alleged conduct, check bank records for payments or use other means or methods that may be available to you. Again, all policies in place currently should be considered and all appropriate insurers placed on immediate notice.
The obligation to defend you in these lawsuits will be policy dependent and it will your burden to establish the existence of a viable and applicable policy or policies.
If you had no insurance, or are unsure who you should contact, call an attorney.


VERIFY THE WHO, WHAT, WHEN, AND WHERE.

Understand what the alleged tortious acts are and where they occurred. Do the acts qualify for the CVA's extended statute of limitations and look back period? Did they occur in a physical setting controlled, supervised or otherwise ratified by the insured?
What is the client's relationship to the alleged tortfeasor(s) and the victim(s)?
Locate and interview contemporaries of the victim(s) and tortfeasor(s)—what was known to who and when? Educate yourself on the institutional context.


KNOW WHAT RECORDS (AND THE TIME FRAME IN WHICH THE TORT ALLEGEDLY OCCURRED) ARE AVAILABLE TO YOU.

Depending on the client, you may have access to disciplinary records, employment files, surveillance etc.


UNDERSTAND THE HISTORY OF THE CLAIM.

Was this claim previously dismissed? If so, was dismissal based, in any part, on the merits? Obtain a copy of the Court's decision or Order, if possible.
Understand the local rules of your jurisdiction and be prepared for a trial preference and court-controlled discovery, particularly if claim is file during the look-back window.