By Lee S. Siegel, Esq.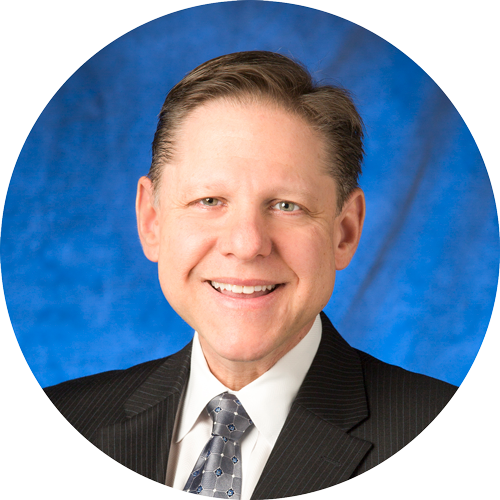 A Connecticut trial court granted National General and Century-National insurance companies summary judgment, finding that they properly non-renewed an insured's homeowners coverage and, accordingly, there was no coverage available for a fire loss. Significantly, the Superior Court confirmed that there is no actual notice obligation under either Connecticut's non-renewal statute or the standard Connecticut HO endorsement. See Lee Deer et al. v. National General Insurance Company et al., Docket No. X07-HHD-CV20-6135938-S (Conn. Sup. Ct. May 3, 2022)(Judge Noble). The decision can be read here.
Century-National issued a homeowners policy to Keleen Deer (the "Policy"). As the Policy was new business, Century-National commissioned an inspection that revealed that an exterior wall was missing its siding. Century-National decided that this was an unacceptable underwriting hazard and that it would not renew the Policy unless the siding was installed. Despite providing notice of the siding issue to the insured's agent, Century-National received no confirmation of repair and on April 19, 2020, issued a notice of non-renewal for the expiring Policy. The Notice of Non-Renewal was timely sent to Ms. Deer, by certified mail, appropriately identifying the basis for the non-renewal, and advising that the Policy would non-renew upon expiration on June 27, 2020 unless notice of repairs was provided. Century-National received no further communications until July 15, 2020, when an accidental fire destroyed the house.
Deer disputed receiving notice of the required repairs from either the agent or the carrier, arguing that the non-renewal was ineffective absent actual notice. The USPS certified mail log showed that the non-renewal notice was delivered to the insured's address, but that no authorized recipient was available, and a notice was left for Ms. Deer. Two subsequent reminders were left at the Deer home, but the Notice of Non-Renewal was ultimately marked "unclaimed." The USPS returned the letter to Century-National.
The insured claimed that the mail log proved that she has not received the notice and that the Policy may only be non-renewed if she received actual notice. Century-National argued that the notice of non-renewal was valid because actual notice is not required under Connecticut law or the Policy.
The Policy's standard Connecticut non-renewal endorsement provides:
We (Century-National) may elect not to renew this policy and may do so by letting you know in writing at least 60 days before the expiration date of this policy. The written notice, stating the reasons for non-renewal, may be delivered to you, or mailed to you at your mailing address, shown in the Declarations, by registered mail, certified mail or United States Postal Service certificate of mailing.
Deer argued that the provision's "letting you know" language requires actual notice of non-renewal—that sending an unclaimed certified letter was inadequate.
The trial court rejected Deer's contention, noting that the non-renewal provision provides that Century-National may let an insured know of the non-renewal by one of several, options, including "delivery to them, mail at their mailing address by registered, certified mail or United States Postal Service certificate of mailing." When read in context, the phrase "letting you know" may only reasonably be interpreted to mean that Century-National would advise Ms. Deer of a non-renewal by one of several means. Despite the contention that actual notice was required, "[d]elivery, the only certain method of ensuring actual notice, is one of several means by which the notice of non-renewal may be made."
The court also found that both the policy language and Century-National's execution of its non-renewal comported with Connecticut General Statute §38a-323 which provides, in part:
(a)(1) no insurer shall refuse to renew any policy... unless such insurer or its agent sends, by registered or certified mail or by mail evidenced by certificate of mailing, or delivers to the named insured, at the address shown in the policy, at least sixty days' advance notice of its intention not to renew.
Finding the statutory language plain and unambiguous, the court held that, "it is the sending of, inter alia, the certified mail that satisfies the statute. No proof of receipt is required." After sending notice of non-renewal, "[t]he statute mandates no requirement that . . . an insurer must thereafter confirm actual receipt, otherwise the mailing options would be redundant with the delivery option. Such a construct renders the word 'delivers' superfluous and unreasonable."
The court went on, "Connecticut courts have repeatedly found that the sending of notice by certified mail satisfies an insurer's obligations to its insured" under Conn. Gen. Stat. §38a-343(a), absent proof of actual receipt (governing non-renewal and cancellation of an auto policy). A rule requiring actual receipt of certified mail may "set a dangerous precedent" that could permit abuse by an intended recipient, who could simply avoid accepting delivery until after the statutory period has lapsed.
[Ed. Note: Hurwitz & Fine has an active Connecticut coverage practice. I was pleased to represent National General in this matter, with the able assistance of Ryan Maxwell. Reach out to me if we can provide legal assistance here in Connecticut and throughout New England.]