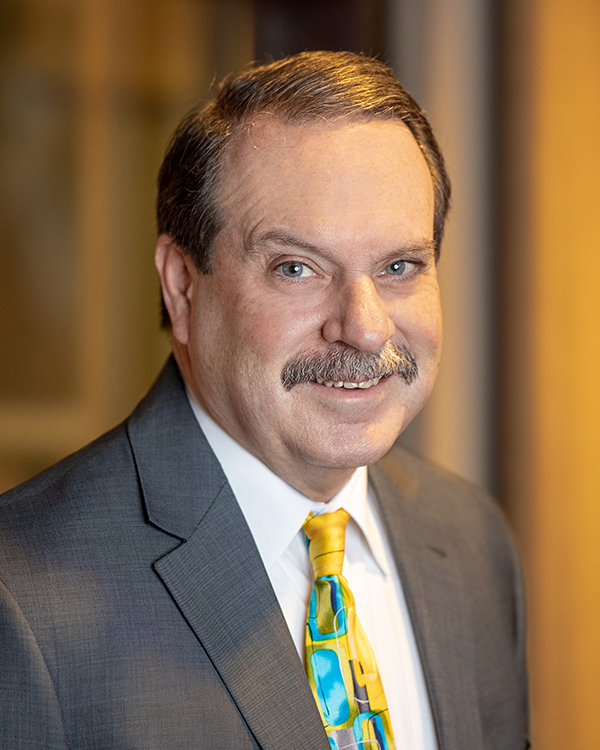 Edward C. Robinson
MEMBER
Mr. Robinson is a member of the firm's Estate Planning Department. Mr. Robinson has over 30 years of experience advising clients in the full range of Estate Planning, Estate Administration and Elder Law issues.
With respect to his Estate Planning practice, Mr. Robinson has extensive experience completing estate plans for clients from modest means to those with significant wealth. Specifically, he has implemented estate plans utilizing simple and complex wills, living wills, health care proxies, powers of attorney, both revocable and irrevocable living trusts, irrevocable insurance trusts, charitable remainder trusts, qualified personal residence trusts, family limited partnerships, limited liability companies and supplemental needs trusts.
Mr. Robinson has overseen the probate and administration of hundreds of estates and trusts, from uncontested matters through complex contested matters. As a result, he has gained expertise in the preparation of federal and state estate tax returns and fiduciary income tax returns.
Mr. Robinson also has extensive experience in Medicaid and long term care pre-planning. He has helped many clients in developing plans designed to protect their assets, utilizing trusts, real property transfers and gifting strategies. He has also aided clients in submitting Medicaid applications and through representation in Medicaid Fair Hearings. He has lectured extensively on estate planning, estate administration and elder law topics in numerous seminars directed toward consumers, attorneys, financial planners and accountants.
In addition to estate planning, Mr. Robinson is also experienced in helping business owners develop business succession plans that ensure a smooth transition of ownership. His business succession plans take into account family dynamics, management styles, maintaining key employees, as well as the tax implications of wealth transfer while preserving operating funds.
Mr. Robinson is a cum laude graduate of Hobart College where he received a Bachelor of Arts degree in Economics. He then earned his Juris Doctor from the University at Buffalo School of Law in 1983.
Currently, Mr. Robinson serves as president of the Financial Planning Counselors of WNY. In 2017, Mr. Robinson was named Pro Bono Attorney of the Year by the Center for Elder Law & Justice for his dedication to the organization where he serves on the Board of Directors. Mr. Robinson serves as a member of the management committee of the WNY Coalition Pooled Trusts. He also serves as a member of the Elder Law Committee and of the Practice and Procedure in Surrogate's Court Committee of the Erie County Bar Association. In addition, he is a member of the Estate Analysts of WNY.