By Anastasia M. McCarthy, Esq.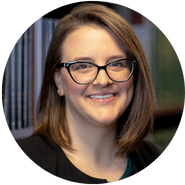 As many of you know, New York's civil court system ground to a swift halt as the number of COVID-19 cases statewide rapidly increased and the NY PAUSE went into effect. Not only have the courthouse doors themselves been closed, but the court system's virtual doors have been barred too. Until very recently, absolutely no documents could be electronically transmitted to state courts—not Stipulations of Discontinuance, responses to pending motions, Answers to Complaints, or new claims. All state court appearances were postponed indefinitely and motion and trial practice remained in limbo.

Slowly, signs of life are returning to the courts. The Appellate Division is allowing appeals to be perfected and trial court judges and judicial law clerks have started conducting virtual pretrial and settlement conferences by telephone and Skype. The Eighth Judicial District's ADR program has resumed settlement negotiations as well. The current focus for the trial courts is clearing the backlog of pending motions and brokering settlement where possible. The court's e-filing system has also, to a minor extent, re-opened for civil filings. Parties can now file settlement documents to close out files, motion papers, and requests for court conferences. Answers to Complaints and new claims remain on hold and, unfortunately, the question of when civil trial will resume remains an open question.

What does all of this mean for the defense of claims?

For the next several months, the court will be laser-focused on case resolution, whether by settlement or motion practice. This means repeat settlement conferencing with the court, a push for mediation and arbitrations, and potential referrals to the State's various ADR parts. Although parties still have an unequivocal right to discovery and, ultimately, jury trials, there will be a concerted effort to resolve disputed claims through other means where possible. It will be expected that parties cooperate with efforts to move discovery forward to the extent possible, and clients with trial-bound civil claims should be prepared for delays in getting back onto the court's trial calendar.

What if the courts closed before an Answer could be filed or Discovery Demands served?

All pleadings, whether Complaints for new claims or Answers, are still outside the scope of permissive e-filings at this time. Luckily, Governor Cuomo has tolled statutes of limitations and prohibited default judgments for the failure to timely Answer. Even though we are unable to file Answers, it is still worth preparing and serving your proposed Answer and discovery demands on opposing counsel. This will keep paper discovery moving and ultimately to allow for a more thorough analysis of liability and damages earlier in the life of a case.

What if a motion for summary judgment was pending on my case?

As the courts return to work, their first order of business is to clear as many pending motions from their dockets as possible. This means that opposition papers can now be filed and that Judges will be issuing decisions and rulings as soon as practicable. In some cases, Judges may want to hear oral argument from attorneys by Skype or telephone, however, we expect the majority of motions to be decided based on the papers submitted to the court alone.

What if my case was expected to go to trial in the next few weeks or months?
Hang in there. While you may, of course, consider alternatives to trial (like Arbitrations, mediation, or other forms of alternative dispute resolution), parties still have the right to take their case to a jury. Ultimately, civil litigants may be in for a lengthy wait, since criminal jury trials are currently set to resume before civil trials do.
**Since the writing of this article, Chief Judge Janet DiFiore and Chief Administrative Judge Lawrence K. Marks announced that Upstate courts in counties where safety benchmarks required for re-opening have been met, will slowly return to work beginning May 18th. This means that new case filings (and Answers) will be accepted in those counties. Judges' chambers and Clerk's offices are set to re-open as well. The following counties will begin the gradual reopening process on May 18th: Broome, Chemung, Chenango, Delaware, Schuyler, Steuben, Tioga, Tompkins, Genesee, Livingston, Monroe, Ontario, Orleans, Seneca, Wayne, Wyoming, Yates, Fulton, Herkimer, Montgomery, Oneida, and Schoharie. And these counties will begin on May 20th: Clinton, Essex, Franklin, Hamilton, Jefferson, Lewis, and St. Lawrence.
A number of special safeguards will be in place for the foreseeable future, including: all courthouse visitors will undergo COVID-19 screening and will be required to wear a mask (the court will also provide masks as needed); areas of the courthouse, including courtrooms, will be marked to ensure physical distancing; hand sanitizer will be made available throughout the building; plastic barriers and other devices will be installed; buildings open to the public will be regularly sanitized.

What is happening with the Child Victims Act's look-back window?

Originally, the CVA provided potential plaintiffs over age 55 (or whose claims were previously dismissed for lack of timeliness) with one year, beginning in August of 2019, to revive claims for childhood sexual abuse. Earlier this year, a bill was introduced in the NY Senate to extend the window until August, 2021, but the bill's progress through the legislative process was hampered by the COVID-19 outbreak in the state.

Now, with the disruption of the Court system and the inability to file new lawsuits, Governor Cuomo has extended the look back window by Executive Order, allowing claimants until January 14, 2021 to file their otherwise time-barred Complaints. Calls for further extension of the deadline, to August 14, 2021, are already being heard from various NY State Legislators—whether that extension will occur by Executive Order or legislative action remains to be seen.