By Anastasia M. McCarthy, Esq.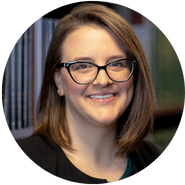 It's no secret that New York legislators have had a busy year—from the Reproductive Health Act and the Child Victims' Act to bail reform and changes to statewide voter registration systems, state lawmakers and Governor Cuomo have enacted a multitude of legislative initiatives tackling a broad range of issues. From a litigator's perspective there have been a number of changes—both large and small—that we expect to alter the day-to-day practice of civil litigators throughout the state. The following is but a brief smattering of such changes (and dating only as far back as August)! Stay tuned to our blog, Premises Pointers, and Coverage Pointers as we continue to bring you important updates about our state's ever evolving statutory framework.
Signed into Law August 30, 2019
An act to amend the civil practice law and rules, in relation to the admissibility of images, maps, locations, distances, calculations, or other information for a web mapping service.

Introducing that age-old Google Maps print-out into evidence at trial just got a little easier. Before Governor Cuomo signed the most recent amendment to Rule 4511 of the CPLR into effect, a plaintiff or defendant who wished to use information or images from a service like Google Maps at trial had to first establish a foundation for the material. This required the moving party to establish the validity of the application (i.e.) Google maps as well as the chain of custody.

The new amendment to the CPLR now classifies information taken from web mapping services/global satellite imaging sites, and/or internet mapping tools as admissible so long as the "information indicates the date it was created and subject to a challenge that it does not fairly accurately portray that which it is being offered to prove." If not challenged by an opponent, the court "shall" take judicial notice and admit the information into evidence.

A party who wishes to use a Google Maps image or some other information taken from an internet mapping service must, at least 30 days before the trial or hearing, provide notice of such intent by producing a copy of the materials to be used or by specifying the internet address at which such information may be inspected. Opponents who receive such notice must object no later than 10 days before the trial or hearing, stating the grounds for such objection. Unless an objection is timely made, "the Court shall take judicial notice of the materials submitted and admit into evidence such image, map, location, distance, calculation or other information."
---
Signed into Law August 6, 2019
An act to amend the navigation law, in relation to enacting Brianna's Law

This Act amends the State Navigation Law by requiring all persons applying for a boating license, regardless of age, to take an approved boating safety course. Previously, New York only required applicants born after May 1, 1996 to participate in safety training as a pre-requisite to a boating license. In its Legislative Findings, the Legislature stated that the majority of boat owners are middle-aged and therefore were exempt for the safety training requirement as previously written.

This law is named for Brianna Lieneck, an 11-year-old girl killed in a boating collision off the cost of Long Island.
---
Signed into Law August 8, 2019
Creates the crime of staging a motor vehicle accident.

Right now, you're probably scratching your head and thinking "wait, that wasn't already a crime?!" The short answer is, no.

The new law, a Class E felony (punishable by up to four years in jail), states that a person is guilty of staging a motor vehicle accident in the second degree "when, with intent to commit and in furtherance of a fraudulent insurance act, he or she operates a motor vehicle and intentionally causes a collision involving a motor vehicle."

Similarly, a person is guilty of staging a motor vehicle accident in the first degree (a Class D felony, punishable by up to 7 years in jail) "when he or she commits the offense of staging a motor vehicle accident in the second degree and thereby causes serious physical injury or death to another person, other than a participant in the offense."
---
Signed August 13, 2019
Relates to child abuse in an educational setting.

School bus drivers, whether employed by a school district or an independent contracting company, are now mandatory reporters. Specifically, a school bus driver is now required to contact his or her supervisor after receiving any oral or written allegation that a child has been abused by an employee or volunteer in the educational setting. The driver's supervisor is then required to prompt complete a written report of the allegation(s), including the full name of the child, the name of the child's parent or guardian, the identity of the person making the allegation and their relationship to the child, the name of the employee or volunteer against whom the allegation was made, and a list of the specific allegations of abuse. The supervisor is then required to personally deliver the report to the District Superintendent or school administrator.

Moreover, all persons employed by a school (other than a school district or public school) in titles equivalent to teacher or administrator and any school bus driver employed by a school or independent contractor providing transportation services for children, "shall be required to complete two hours of coursework or training regarding the identification and reporting of child abuse and maltreatment." Such coursework must include information about the physical and behavior signs of child abuse and maltreatment as well as the legal reporting requirements set forth in the Social Services Law (i.e. when a report must be made, what other actions a reporter must take, the legal protections for reporters, and the consequences of failing to report).

Finally, a person employed by a school will be deemed to have complied with his or her reporting obligations where he or she reports an incident of child abuse in the educational setting to the Vulnerable Persons' Central Register OR the Statewide Central Register of Child Abuse and Maltreatment.