By Anastasia M. McCarthy, Esq.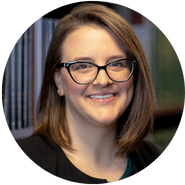 With the New York lawmakers returning to work, the NYS Legislature has been working to address a number of timely issues, including the (until recently) quickly dwindling CVA lookback window and a multi-bill package intended to reform New York's various law enforcement agencies.

The Child Victims' Act Look Back Window Extended Until August 14, 2021.
The Legislature passed a measure that would extend the CVA's look-back window another year. The original legislation permitted the filing of claims outside the new statute of limitations (would-be litigants now have until age 55 to file a claim) or that were previously dismissed for non-compliance with the old statute of limitations and/or the General Municipal Law's Notice of Claim requirements from August 14th, 2019 until August 14, 2020. Although legislation to extend the look-back window was already pending before the COVID-19 pandemic, the closing of the courts during the health crisis pushed the legislature to act. On May 27th, both the Senate and Assembly passed S7082/A9036, extending the CVA's look-back window another year, allowing otherwise expired claims to be filed until August 14, 2021. The extension will not be official until signed by the Governor.

The Creation of a Look-Back Window for Victims Filing Suit under the Adult Survivors Act Proposed
Proposed along with the bill to extend the CVA's look-back window was a similar proposal to create a one-year look-back window for litigants filing suit under the Adult Survivors Act (a law for adult victims of sexual abuse and bearing many similarities to the Child Victims Act). The proposed legislation amends section 214-h of the CPLR to revive otherwise time-barred civil claims or causes of action for:
intentional or negligent acts or omissions by a person for physical, psychological, or other injury or condition suffered as a result of conduct which would constitute a sexual offense as defined in Article One Hundred Thirty of the Penal Law committed against such person who was eighteen years of age or older, or incest as defined [by the penal law] committed against a person who was eighteen years of age or older, which is barred as of the effective date of this section because the applicable period of limitation has expired, and/or the plaintiff previously failed to file a Notice of Claim or Notice of Intention to File a Claim.
The proposed bill, which also affords a trial preference to look-back claims, remains in the Senate Judiciary Committee.

May 18, 2020 ARK3 DOE v. Diocese of Rockville Centre, et al.
New York State Supreme Court, Nassau County
*Decision available upon request.
Court rejects due process challenge to Child Victims Act.
The Diocese moved to dismiss the Complaints of 44 different plaintiffs who filed suit against it following the passage of the Child Victims Act. In seeking dismissal, the Diocese argued, among other things, that the legislation's look-back window violates the due process clause of the N.Y. State Constitution's Due Process Clause. The Court disagreed and, quoting from the N.Y. Court of Appeals decision in the Matter of World Trade Ctr. Lower Manhattan Disaster Site Litig., 30 N.Y.3d 377 (2017) held that:
A claim revival statute will satisfy the Due Process Clause of the State Constitution if it was enacted as a reasonable response in order to remedy an injustice.
Interestingly, in addition to citing to the various legislative materials in a lengthy discussion of the Act's purpose and the Legislature's intention, the Court also cited to a decision by Judge Deborah A. Chimes, who similarly concluded that the CVA's purpose was to: "open the doors of justice to the thousands of survivors of child sexual abuse in New York State by prospectively extending the statute of limitations." (Torrey v. Portville Central School, et al.)

Fourth Department affirms dismissal of public nuisance lawsuit against the Diocese of Buffalo for sexual abuse
Today, most of the lawsuits filed under the Child Victims Act are based on theories of negligence (specifically, negligent supervision). Before the passage of the CVA, however, many plaintiffs would raise novel liability arguments to get their cases into a court room--that is the case of Golden v. The Buffalo Diocese, decided by the Fourth Department today.
In Golden, plaintiff commenced an action against the Diocese alleging common law and statutory (Penal Law 240.45) public nuisance. Relief sought included injunctive relief and damages for personal injuries sustained as a result of childhood sexual abuse by a Diocese priest.
In a three page opinion, the Fourth Department affirmed a trial court dismissal of plaintiff's Complaint. First, the Court determined that plaintiff failed to set forth a common law cause of action of public nuisance because he failed to allege "the requisite substantial interference with the exercise of a common right of the public." Specifically, he failed to allege that the general public was exposed to the priest's tortious conduct or that the conduct otherwise interfered with a collective right belonging to all members of under the circumstances pled in the Complaint.
Interestingly, at the conclusion of the opinion, the Court advises the plaintiff that he may file his personal injury claims under the CVA, writing:
to the extent that plaintiff seeks compensatory damages for the alleged sexual offenses perpetrated against him by the priest, plaintiff may bring any legally viable claims under the Child Victims Act, which extended the relevant statute of limitations period to enable victims of child sexual abuse to seek civil redress against any party whose intentional or negligent acts or omissions are alleged to have resulted in sexual abuse (see CPLR 208 [b]).

New York Legislature to Consider Multi-Part Policing Reform Package
Updated 6/16/20: This comprehensive package includes, among other things, a guarantee of access to law enforcement personnel records under FOIL as well as a civil cause of action for persons summoned without cause. Specifically, the package advanced by the Senate Majority includes:

Signed into law – Senate Bill S. 8.8496, repealing New York Civil Rights Law 50-a. The current iteration of Civil Rights Law 50-a protects the personnel records, including disciplinary records, of police officers, firefighters and correction officers. A repeal would allow members of the public to request law enforcement's personnel records through a FOIL request. Sensitive personal information, such as health records and personal contact information would remain protected.
Senate Bill S.2574B, creating the Office of Special Investigation within the N.Y. Department of Law and under the supervision and control of the Attorney General. The OSI would investigate and prosecute, if appropriate, any death caused by a police or peace officer.
Senate Bill S.3253 B, "clarifying" that persons not under arrest or in police custody have the right to record police activity. Recording devices and footage may not be confiscated by law enforcement.
Signed into law – Senate Bill S.6670B ("The Eric Garner Anti-Chokehold Act"), outlawing the use of chokeholds by law enforcement and establishing the crime of aggravated strangulation (Class C felony punishable by fine and a possible prison sentence).
Signed Into Law – Senate Bill S.3595B establishing the Law Enforcement Misconduct Investigative Office within the N.Y. Department of Law. This Office would review, study, audit and make recommendations to local law enforcement agencies related to their operations, policies, programs and practices in order to increase the effectiveness of law enforcement, public safety, public confidence in policing agencies and to ensure compliance with State and Federal Civil Rights laws.
Signed into law – Senate Bill S. 1830C (The "Police Statistics and Transparency Act") requiring courts to compile and publish demographic data of low-level offenses and requiring police departments to submit annual reports on arrest-related deaths. These statistics will in turn be provided on an annual basis to the Department of Criminal Justice Services, the Governor, and the Legislature
Senate Bill S.8492 allowing members of a protected class to file a civil claim against a police or peace officer who has "summoned" plaintiff without reason to suspect that plaintiff has committed a crime or poses an imminent threat to another person or property.
Signed into law – Senate Bill S.6601A amending the Civil Rights Law to add a new section that affirms the right to medical and mental healthcare while in police custody.
Signed into law – Senate Bill S.8493 (the "New York State Police Body-Worn Cameras Program) providing all State police officers with body-worn cameras that must be used any time an officer conducts a patrol and specifically providing a description of situations in which the camera must be on and recording.
Signed into law – Senate Bill S.2575B requiring state and local law enforcement (and peace officers) to report the discharge of their weapon within six hours if a person could have been struck. Applies both on and off duty.