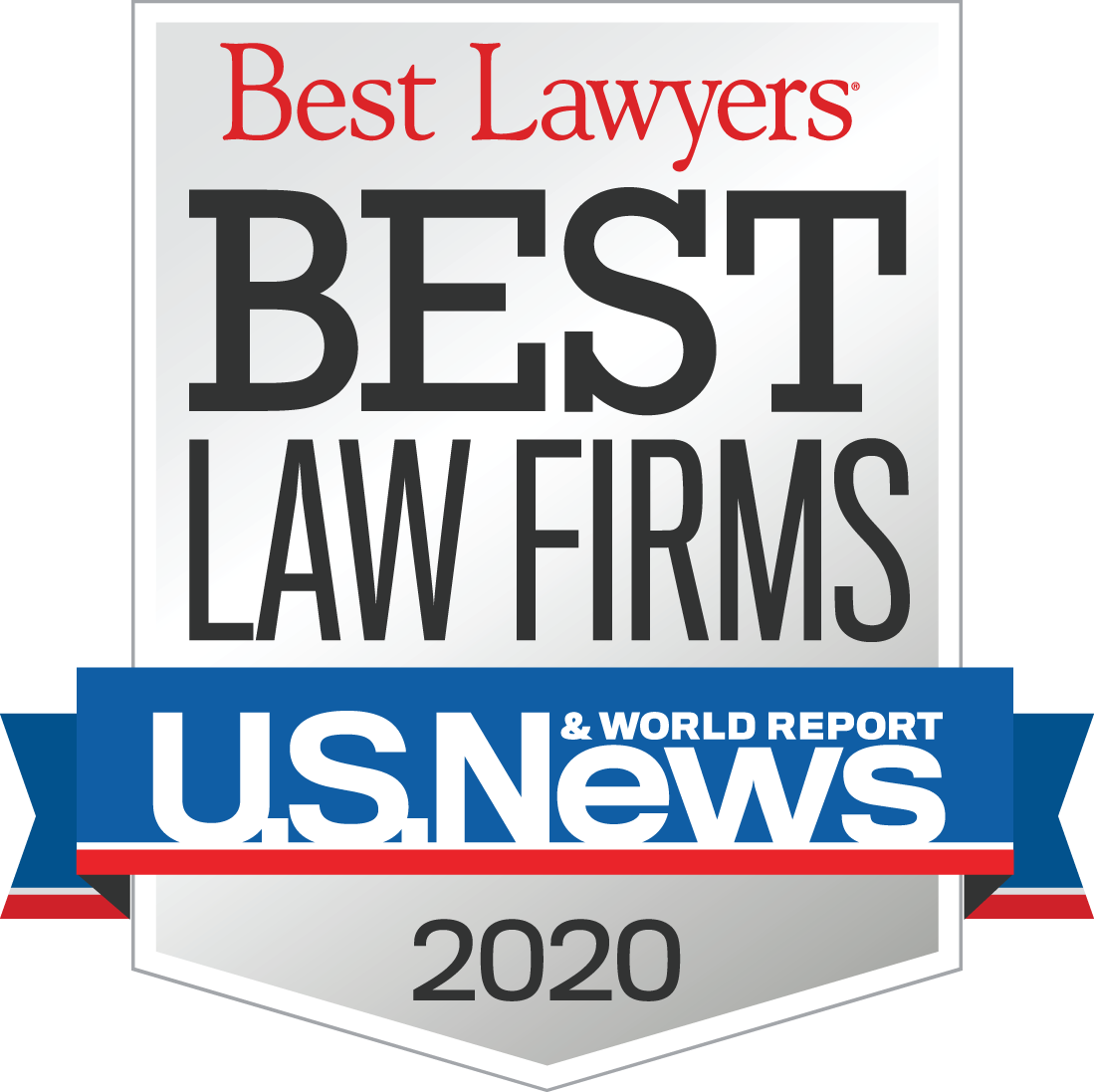 Hurwitz & Fine, P.C. is proud to once again be ranked as a Tier One law firm in seven practice areas by U.S. News & World Report and Best Lawyers®. Our Tier One practice areas include Health Care Law, Insurance Law, Litigation - Labor & Employment, Mediation, Personal Injury Litigation - Defendants, Tax Law and Trusts & Estates Law.
Hurwitz & Fine also received Tier Two honors in Corporate Law, Elder Law, Employment Law - Management, Litigation - Insurance, Litigation - Municipal, and Real Estate Law. In addition, Tier Three honors were received in the Commercial Litigation, Mergers & Acquisition Law, and Product Liability Litigation - Defendants practice areas.
Firms included in the 2020 Edition of U.S. News - Best Lawyers "Best Law Firms" are recognized for professional excellence with consistently impressive ratings from clients and peers. To be eligible for a ranking, a firm must have a lawyer recognized first in The Best Lawyers in America, which recognizes the top 5% of private practicing lawyers in the United States. Achieving a tiered ranking signals a unique combination of quality law practice abd breadth of legal expertise.
The 2020 rankings are based on the highest number of participating firms and highest number of client votes received on record. Nearly 16,000 lawyers provided more than 1,229,000 law firm assessments, and more than 12,000 clients provided 107,000 evaluations.
Ranked firms, presented in three tiers, are recognized on a national and regional-based scale. Firms that received a tier designation reflect the highest level of respect a firm can earn among other leading lawyers and clients from the same communities and practice areas.