By Anastasia M. McCarthy, Esq.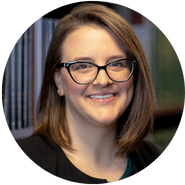 Now that spring is underway and many people are planning vacations, there are a lot of questions about liability, injury and coverage surrounding Airbnb. Here are a few answers to the most common questions we've heard about the lodging site.
WHO BEARS THE LIABILITY WHEN AN INJURY OCCURS AT AN AIRBNB?
If you are an Airbnb host, you, individually, can be held liable for an injury occurring at your property, regardless of your ownership status. In other words, whether you are an owner of the premises, or a tenant "subletting" a room in your apartment (or leasing your apartment through Airbnb while you are away), you can still be considered responsible for injuries occurring during a guest's stay. Indeed, even a landlord or a homeowner's association may be on the hook where its tenant leases out the premises, or a portion of the premises, through Airbnb. Airbnb itself may be the target of a lawsuit where the injuries at-issue are alleged to stem from a sexual assault, crime, or the gross negligence of an Airbnb host on the grounds that Airbnb negligently allowed the host to utilize its platform.
Over the last few years, there's been a lot of media reporting about injuries at Airbnb accommodations resulting in lawsuits. In 2015, a mother brought a lawsuit directly against Airbnb after her son was illegally confined and sexually assaulted by a host in Madrid; in 2017, a San Francisco woman sued Airbnb after one of its "Super Hosts" sexually assaulted her at a Los Angeles property; and in 2018, the family of a Florida woman sued both Airbnb and the owner of a Costa Rican apartment complex after a security guard working for the property owner murdered the decedent.
HOW WILL AIRBNB'S TERMS OF SERVICE AFFECT A PERSONAL INJURY LAWSUIT AGAINST A HOST OR PROPERTY OWNER?
As one would expect, Airbnb's terms of service includes an indemnification provision insulating itself from the bad acts of hosts as well as a provision outlining the company's position that both hosts and guests assume the risk of using the platform.
The terms also bind guests and hosts to arbitration. Specifically, members who raise claims for personal injury arising in the United States, or who file claims within the U.S., must abide by a two part Dispute Resolution and Arbitration Agreement that provides "(1) an informal negotiation directly with Airbnb's customer service team, and (2) a binding arbitration administered by the American Arbitration Association". Narrow exceptions are made for alleged copyright/trademark/patent or intellectual property rights cases as well as claims seeking emergency injunctive relief based upon exigent circumstances (such as imminent danger, commission of a crime, etc.). Where a claim falls within these narrow exceptions to the Arbitration provision, the terms of service also include provisions that a person's use of the site waives any right to a jury trial and, further, assigns the Courts of San Francisco, California as the proper venue and forum.
AIRBNB'S HOST COVERAGE
Interestingly, all of Airbnb's hosts, worldwide, are covered by the Company's Host Protection Insurance. HPI provides primary coverage for hosts, landlords, and homeowner's associations for claims of personal injury and/or property damage of up to $1 million per occurrence. The claim must arise out of an Airbnb listing, at an Airbnb property, or occur during a guest's stay; coverage does not extend to property damage caused by environmental conditions (such as pollution or mold), intentional torts, and/or loss of earnings.