By Anastasia M. McCarthy Esq.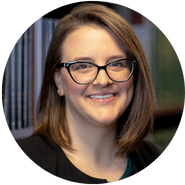 A newly proposed law in the New York State Senate would provide a one-year lookback window for adult survivors of sexual assault passed the Senate Judiciary Committee this week. The proposed law, known as the Adult Survivors Act ("Act"), would implement a one-year lookback window for individuals who were sexually assaulted as adults to file claims against their abusers, even if the statute of limitation has already expired.
In New York State, the current statute of limitations on rape claims is 20 years, while some forms of forcible sexual contact have only a 5 year statute of limitations. The newly proposed Act aims to remedy this comparatively short statute of limitations by allowing individuals with previously expired claims to file suit against their assailants. The Act would also permit individuals to file civil suit against the entity (such as a workplace, school, or religious institution) where the assault occurred.
The Act follows the Child Victims Act, which provided a similar lookback window to those under the age of 18 at the time the abuse took place.
To read the text of the Act, please click here: https://www.nysenate.gov/legislation/bills/2021/S66
Whether the Act will become law remains to be seen, as it must next be approved by both the Senate and Assembly, and then be signed into law by Governor Hochul. Interestingly, the Bill made it out of the Senate Judiciary last year as well, but stalled before it could be fully implemented by the legislature. We will be monitoring the Act's progress and providing updates to our readers as they occur.