Elizabeth M. Midgley Moderates at the DRI Conference
Wed, Aug 16, 2023 to Fri, Aug 18, 2023
9:00am - 5:00pm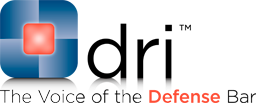 Elizabeth M. Midgley moderates at the DRI Conference.
This annual seminar will include panel counsel meetings, enhanced networking opportunities, and, as always, timely education sessions from leading industry experts on the latest topics impacting the senior living industry. In addition to exceptional speakers, the new seminar schedule offers more time for networking and collaboration, including a new attendee meetup, small group networking opportunities including a tour of the US Supreme Court, the DRI Cares Blessings in a Backpack project, and an on-site lunch and premier networking reception (both included in the registration fee)! Register now to secure your spot for these special events.
View registration information here, and make sure to register by July 17 for the best pricing!