By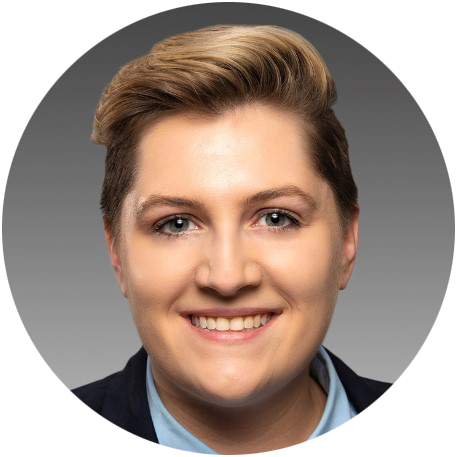 On May 24, 2021, Chief Administrative Judge Lawrence K. Marks issued a series of Administrative Orders affecting procedures in residential evictions, commercial evictions, and foreclosure matters. These administrative updates establish additional steps that all parties to these actions, particularly landlords and mortgagees commencing these actions, are to follow and should keep in mind as certain eviction and foreclosure proceedings can be filed and move forward in courts throughout New York State.
These orders follow the extensions of the Covid-19 Emergency Eviction and Foreclosure Prevention Act of 2020 (the "Residential Act") and the Covid-19 Emergency Project Our Small Businesses Act of 2021 (the "Commercial Act") signed into law by Governor Cuomo on May 4, 2021. These Administrative Orders, discussed further below, remain in effect until August 31, 2021.
Additional Affidavits for New Filings: The three Administrative Orders require anyone who initiates eviction or foreclosure proceedings for both residential and commercial real property to submit additional affidavits at the time commencement papers are filed with the Court. These additional affidavits require petitioners to affirm that that at the time of filing, the petitioner had not received a hardship declaration from the mortgagor or tenant. A moratorium on residential and commercial evictions and foreclosures remains in effect for tenants and mortgagors who have experienced financial hardships due to the Covid-19 pandemic until August 31, 2021. Courts will not accept new eviction or foreclosure commencement documents for filing unless these affidavits are present.
Prohibition on Issuance/Enforcement of Default Judgments: Before August 31, 2021, courts cannot issue any default judgments authorizing a residential eviction or the enforcement of an eviction of a residential tenant without first holding a hearing that is brought by a motion from the petitioner.
Stays of Execution of Warrants of Eviction: For residential and commercial eviction proceedings, these administrative orders require stays to be issued until August 31, 2021 on warrants of eviction that have been issued but not yet executed (as of December 28, 2020 for residential evictions and as of March 9, 2021 for commercial evictions) until the court has held a status conference with the parties.
Stays of Actions in Certain Foreclosure Matters: Stays on proceedings are also in effect until at least August 31, 2021 for covered foreclosure actions where a judgment of sale has not been issued and a hardship declaration has been submitted to the foreclosing party. In addition, if a judgment of sale in a covered foreclosure action has been issued on or before May 1, 2021 but has not yet been executed, execution of the judgment of sale is to be stayed until a status conference with the parties is held by the court. If a mortgagor submits or has submitted a hardship declaration before the judgment is executed, the action shall be stayed by the Court until August 31, 2021.
Pending and Newly Commenced Objectionable or Nuisance Behavior Proceedings: Pending or newly filed residential eviction matters where a landlord alleges a tenant has persistently and unreasonably engaged in objectionable or nuisance behavior can continue to be heard by New York State courts, consistent with the procedures set forth in the Residential Act. However, if the landlord fails to establish that the tenant persistently and unreasonably engaged in objectionable or nuisance behavior, and the tenant has submitted a hardship declaration, the court is required to issue a stay as to any further proceedings until August 31, 2021.
Prior Judgments Based on Objectionable or Nuisance Behavior: If, prior to December 28, 2020, a court has awarded judgment against a residential or commercial tenant on the basis of objectionable or nuisance behavior, the court is required to hold a hearing to determine whether the tenant continues to engage in such objectionable or nuisance behavior. With respect to commercial tenants, if a petitioner fails to establish a tenant's objectionable or nuisance behavior and a hardship declaration is submitted by the tenant, a court is required to stay these proceedings until August 31, 2021.
Resumption of Certain Foreclosure Matters: Residential and commercial foreclosure matters, including tax lien foreclosures, not covered by the Residential and Commercial Acts are permitted to resume, subject to any applicable federal or state emergency relief provisions.

Landlords and mortgagees should be mindful of these procedures in eviction and foreclosure matters established by the administrative orders discussed above, as well as the Residential and Commercial Acts in which they build from. Hurwitz & Fine continues to monitor and analyze these updates and advise landlords and mortgagees on the coronavirus pandemic and its impact on eviction and foreclosure proceedings in New York State. Please contact any member of the firm's Commercial Real Estate, Development and Finance team for guidance on these evolving issues at 716-849-8900, by e-mail, or visiting our website at www.hurwitzfine.com.