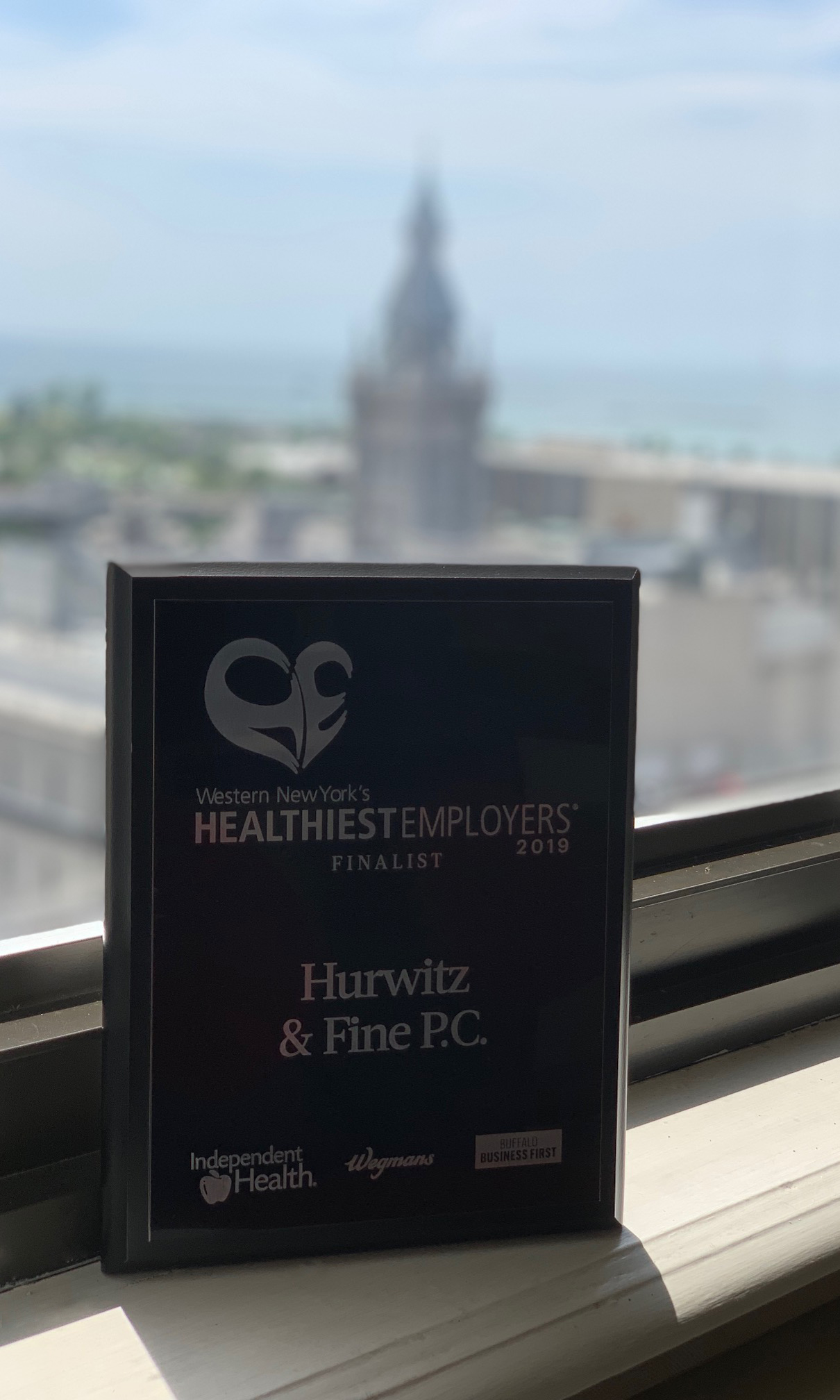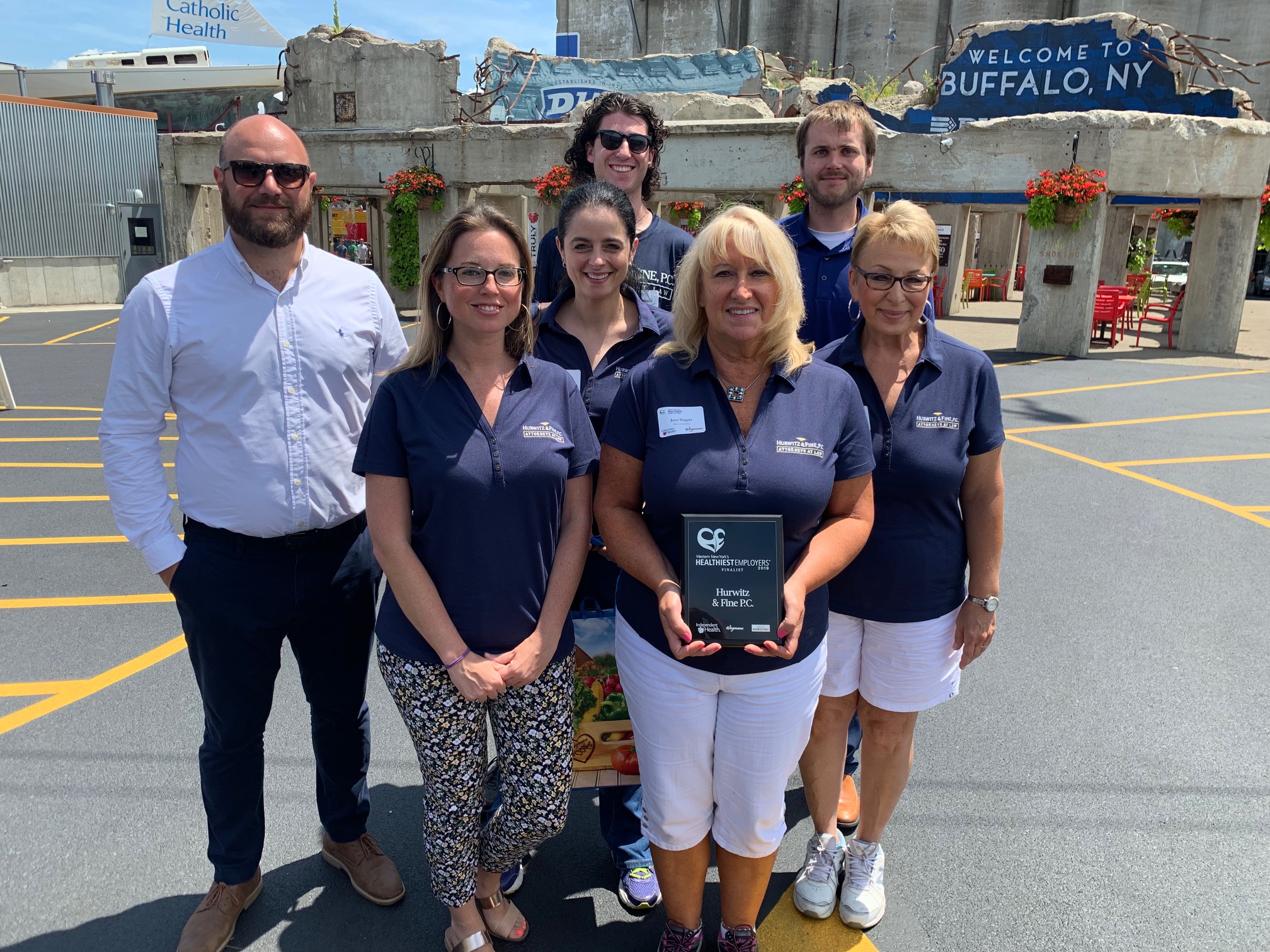 Hurwitz & Fine, P.C. is honored to have been a 2019 Western New York Healthiest Employers finalist at the awards program at Buffalo RiverWorks today. The ceremony honored those employers who create and promote healthy work environments that help employees—and the community—make long-lasting and meaningful changes.
In addition to the awards, finalists were able compete in a variety of physical challenges before the lunch and awards program began, including the Inflatable Ninja Warrior, obstacle courses and a steps challenge.
"While we have always valued wellness, we have more formally established a program within the past year," said Ann E. Evanko, President & CEO of Hurwitz & Fine, P.C. "There is more of a recognition now that a strong and committed workforce is one that looks holistically to work-life balance issues, which includes health and wellness, physical, emotional and mental well-being."
"The enthusiasm that employees have has been outstanding, with participation from all levels of staff in the Corporate Challenge, walking club, community services & outreach, and safety & wellness programs," Evanko continued.
Hurwitz & Fine was one of 8 WNY small companies honored, in the 25 – 99 local employees category, and was proud to stand beside such notable local companies as AAA of Western & Central New York, Tops Markets, BlueCross BlueShield of WNY, and EduKids Inc.