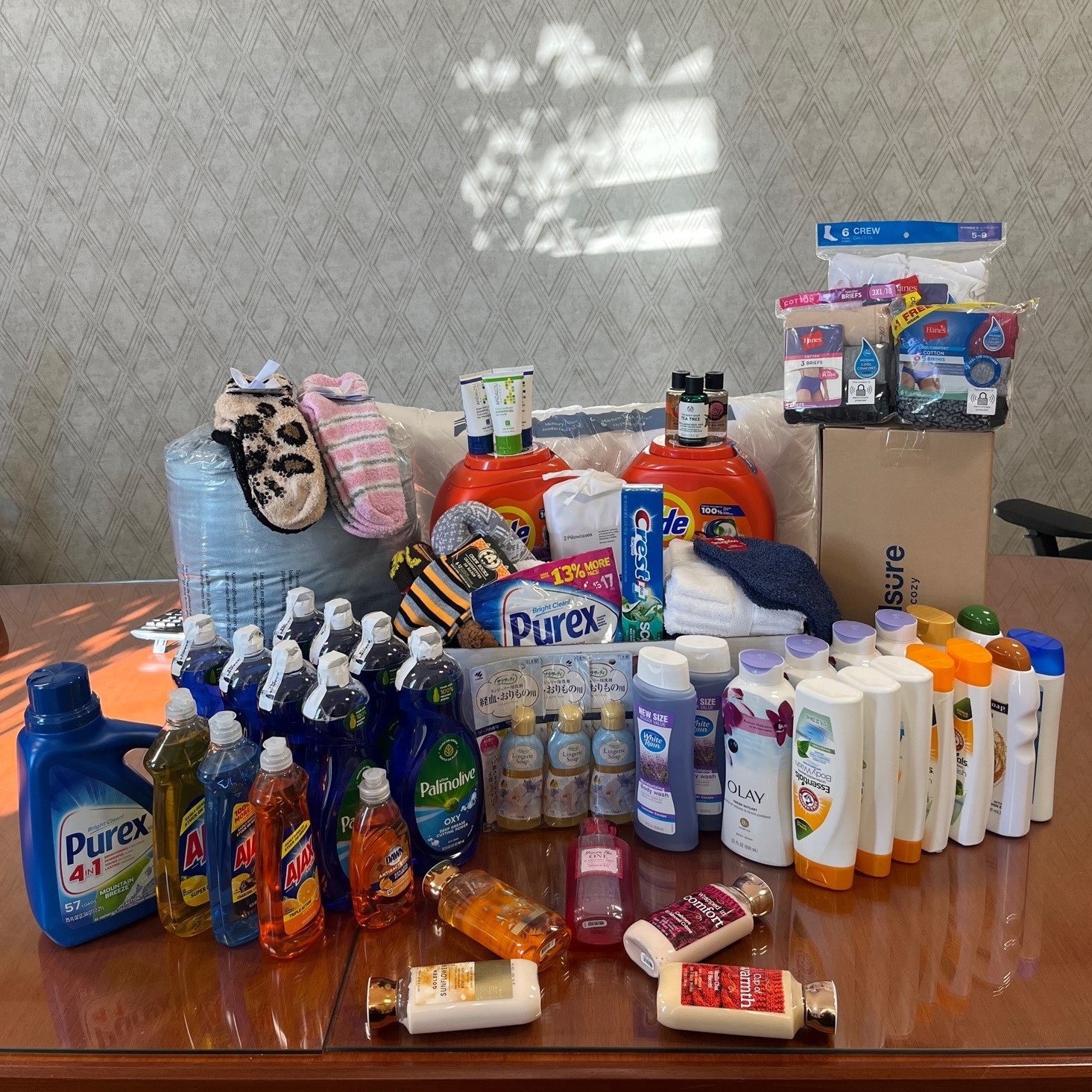 This October, the Forum for Women Lawyers hosted a drive to support the Haven House in our Buffalo office to help support survivors of domestic violence and their children in light of Domestic Violence Awareness Month.
Over the past few weeks, we received numerous donations including more than two dozen bottles of body wash and dish soap; socks; laundry detergent; bedding; and gift cards. We would like to express our gratitude and thank everyone who donated and made this a success!
About Haven House:
Haven House was founded in 1979 by the Coalition for Victims of Domestic Violence (now known as the Erie County Coalition Against Family Violence) and is a recognized leader in the provision of domestic violence services. Haven House works to prevent domestic and intimate partner violence and promote peace in the home. Our services for survivors include an emergency shelter in a confidential location, long-term transitional housing, and counseling to help individuals cope with the pain and trauma of violence in the home.
Haven House serves survivors of domestic and intimate partner violence ages 16 and older and their children. Haven House does not discriminate based on race, color, national origin, religion, sex, gender, or disability.