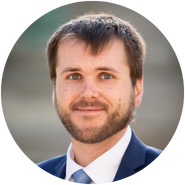 Hurwitz Fine Insurance Coverage Member Brian D. Barnas received the New York State Bar Association's Sheldon Hurwitz Young Lawyer award. Presented by the Torts, Insurance, and Compensation Law Section, this award recognizes an attorney's outstanding contributions to the practice of law in the field of insurance and was presented at the association's annual meeting in New York on January 19th.
Since being admitted to practice in 2016, Brian has continuously distinguished himself as a top tier insurance coverage attorney. Brian has embraced his growing reputation as a thought leader in insurance coverage, and authors a bi-weekly column reviewing bad faith decisions from across the country for the firm's Coverage Pointers newsletter. He has led several seminars and CLEs for local and state bar associations and trade groups. As an active Member of DRI's Insurance Law Committee, Brian has served as the Marketing Chair for DRI's Insurance Coverage and Claims Institute, as Dine Around Chair for the Insurance Coverage Practice Symposium, and currently serves on the planning committee for their upcoming Bad Faith and Extra-Contractual Liability Seminar in June of 2023.
He has published numerous articles in scholarly publications, including the NYSBA Torts, Insurance & Compensation Law Section Journal. For the last several years, Brian has been selected as to the "Ones to Watch" list by Best Lawyers in America and has been distinguished as a "Rising Star" in the Upstate New York Super Lawyers publication. In addition to his dedication to the insurance coverage aspect of his practice, Brian was also honored with the Special Service – Pro Bono Award from the Western District of New York for his service to the Court's enduring prisoner assistance program.
The award, named for the co-founder of Hurwitz Fine P.C., is a distinct honor awarded to a lawyer admitted 10 years or less who has made a significant impact in the industry.