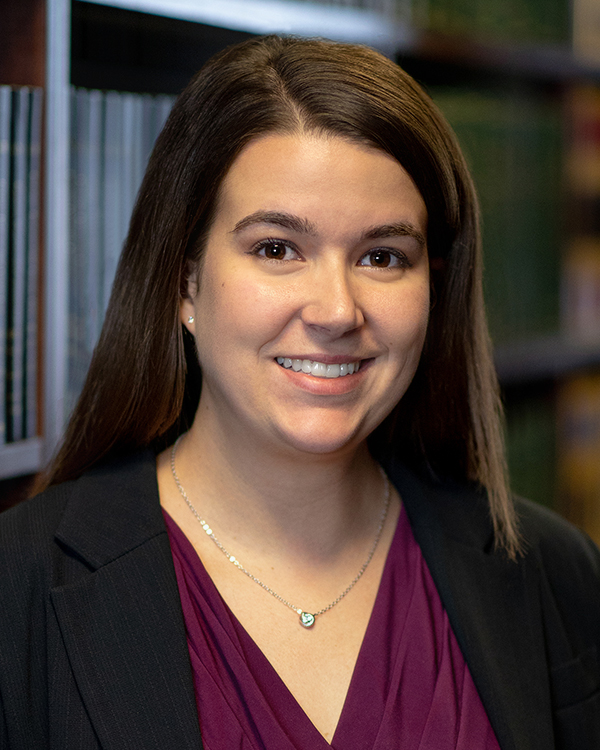 Patricia A. Rauh
ASSOCIATE
Ms. Rauh is an attorney in the firm's Estate Planning and Administration Department. Her practice is primarily focused in the areas of estate planning, estate administration and elder law. In her estate planning practice, Ms. Rauh assists clients with creating wills, trusts, powers of attorney and health care proxies. Ms. Rauh's estate administration practice includes assisting clients with the probate of wills and providing advice with respect to the administration and distribution of estates. Her elder law practice focuses on assisting clients with long-term care planning and applying for Medicaid. She is also a court-certified Article 81 guardian and frequently acts as the Court Evaluator in guardianship proceedings.
Ms. Rauh volunteered her time as a student attorney in the University at Buffalo School of Law Community Justice Clinic, where she provided legal representation to undocumented immigrants and unaccompanied minors and appeared on their behalf in the Executive Office of Immigration Review to help them obtain legal immigration status in the U.S. At her law school commencement, Ms. Rauh was awarded the Clinical Legal Education Association (CLEA) Outstanding Student Award for her work in the Community Justice Clinic.
Ms. Rauh earned her Juris Doctor from the University at Buffalo Law School where she completed an externship in the Domestic Violence Bureau at the Erie County District Attorney's Office. She also volunteered her time in Erie County Family Court, as well as Journey's End Refugee Services, where she assisted individuals who were seeking asylum in the U.S. Ms. Rauh earned a Bachelor of Arts degree in Political Science from SUNY Buffalo.