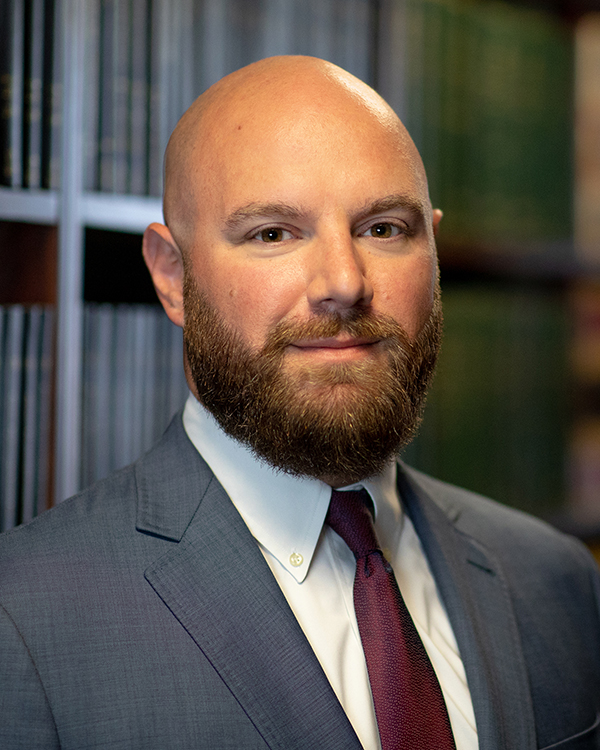 Nicholas A. Pusateri
ASSOCIATE
Mr. Pusateri is an associate in the firm's Business/Corporate department. He focuses his practice on regulatory compliance, economic development and general corporate law.
Mr. Pusateri works with the firm's economic development clients on the development, implementation and review of policies and procedures aimed at maintaining compliance with laws and regulations governing their operations. He helps manage risk by offering comprehensive advice regarding the applicable provisions of the General Municipal Law, FOIL/Open Meetings Law, Not-for-Profit Corporation Law, Public Authorities Accountability Act, State Finance Law, and SEQRA, among others. He also assists clients with understanding and complying with the requirements of federal and state economic development incentives, including the Community Development Block Grant program and Empire State Development grant programs.
Mr. Pusateri provides the firm's business and not-for-profit clients with legal assistance regarding their day-to-day operations and business and transactional matters, including corporate formation, governance and structure, construction law and real estate development, condominium and homeowners' association matters, labor and employment law, procurement, and general contract matters.
Mr. Pusateri received his B.A. in Political Science cum laude from Niagara University and his J.D. cum laude from the University at Buffalo School of Law. In law school, Mr. Pusateri was a Publications Editor of the Buffalo Law Review. He also served as an associate of the Buffalo Public Interest Law Journal, Assistant Executive Director of the Jessup International Moot Court Board, and was a recipient of the Ira S. Meiselman and Varkis A. Baligian & Hon. Jacqueline M. Koshian Scholarships.
Mr. Pusateri serves on the board of directors of the Board of Associates of Mount St. Mary's Hospital of Niagara Falls, Inc., a not-for-profit corporation whose mission is to generate support for Mount St. Mary's Hospital.
Prior to joining Hurwitz & Fine, Mr. Pusateri served as a law clerk to Hon. Eugene M. Fahey at New York State's Appellate Division, Fourth Department, and as a law clerk at the Erie County Attorney's Office.