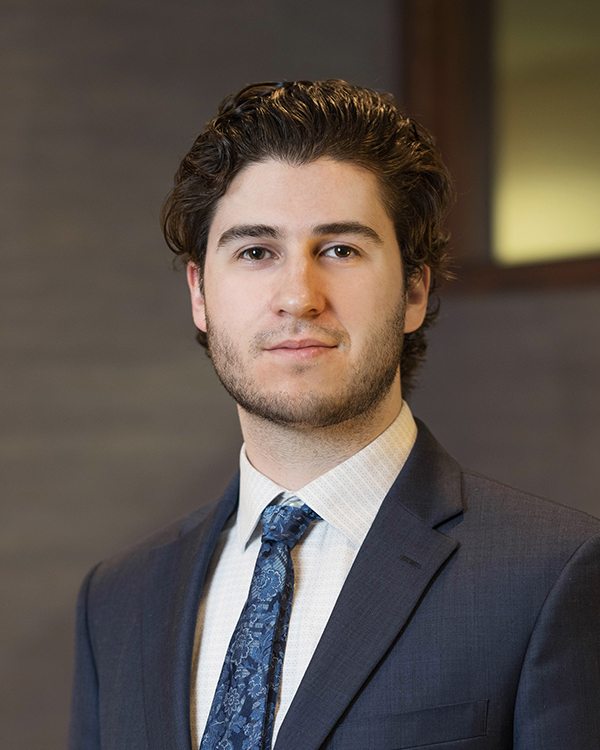 Nicholas J. Heintzman
ASSOCIATE
Mr. Heintzman is an attorney in the firm's Litigation Department. He focuses his practice on general liability and tort defense, including premises liability and transportation and automotive liability. Mr. Heintzman has experience representing retail, corporate, insurance, commercial transportation, and municipal clients in the full range of litigated matters and liability claims. He is experienced in drafting memorandums for all stages of the judicial process, including motions to dismiss and summary judgment motions. Mr. Heintzman has experience handling all stages of civil litigation, from the basics of reviewing and assessing the quality of potential cases through settlement. He is experienced in handling cases at the federal and state level.
Mr. Heintzman obtained his Juris Doctorate from the Duke University School of Law in 2020. While at Duke Law School, he was an executive editor on the Duke Journal of Comparative & International Law. He also spent over 300 hours serving his community in the Children's Law and Civil Justice clinics at Duke Law School. In these clinics, he represented clients in proceedings against North Carolina school districts and administrative agencies.
Mr. Heintzman completed his undergraduate studies at the University of Waterloo in Waterloo, Ontario. He finished first in his graduating class amongst all Political Science students and graduated with an honors Bachelor of Arts degree in Political Science.