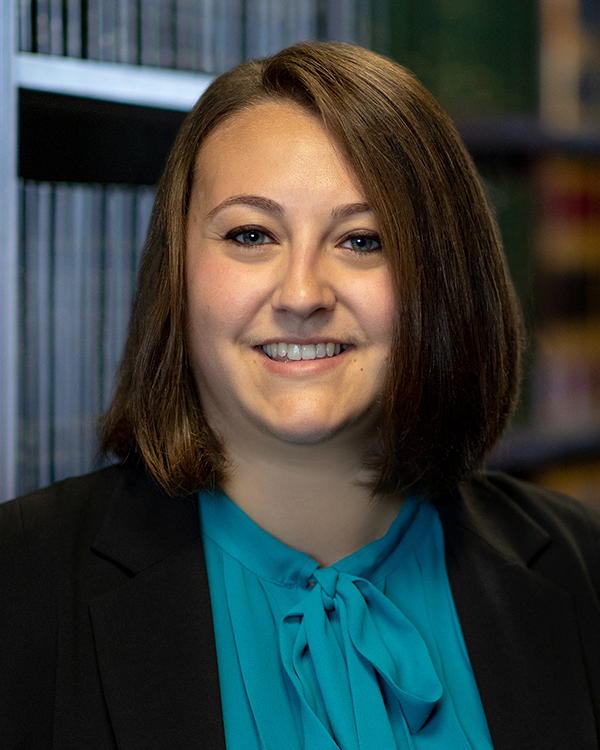 Marina A. Barci
ASSOCIATE
Ms. Barci is an associate in the litigation department. Her practice includes working with the Premises Liability, Toxic Tort, Products Liability, and No-Fault groups. She has experience drafting pleadings, discovery demands/responses, and various motions, as well as briefs and memoranda for the court.
While in law school, Ms. Barci completed an intensive judicial clerkship with the Honorable Barbara Howe in Erie County Surrogate Court, as well as an internship with the Honorable Paula Feroleto, administrative judge for the Eighth Judicial District. Additionally, she volunteered with the Western New York Legal Center's CLARO program. At CLARO, Ms. Barci worked with clients who were at all stages of the legal process. She wrote orders to show cause and motions to vacate default judgments that she was able to argue in Buffalo City Court under a student practice order. She also volunteered with the Pro Se Assistance Program in federal court for the WDNY.
Passionate about giving back to the community, Ms. Barci spent her free time running the Future Advocates in Training (FAIT) program at the law school. This program allows law students and community members to mentor low-income high school students and teach them the basics of the legal system, as well as mock trial strategies. Through FAIT, she became an attorney advisor/coach for the mock trial team at the Charter High School for Applied Technologies.
Ms. Barci earned her J.D. from the University at Buffalo, where she was a member of the trial advocacy program. She represented the law school in two trial competitions, the William W. Daniel National Trial Competition and the UB Trial Advocacy Competition, where she won the award for best cross examination. She was also a quarterfinalist in the Charles S. Desmond Intramural Moot Court competition.