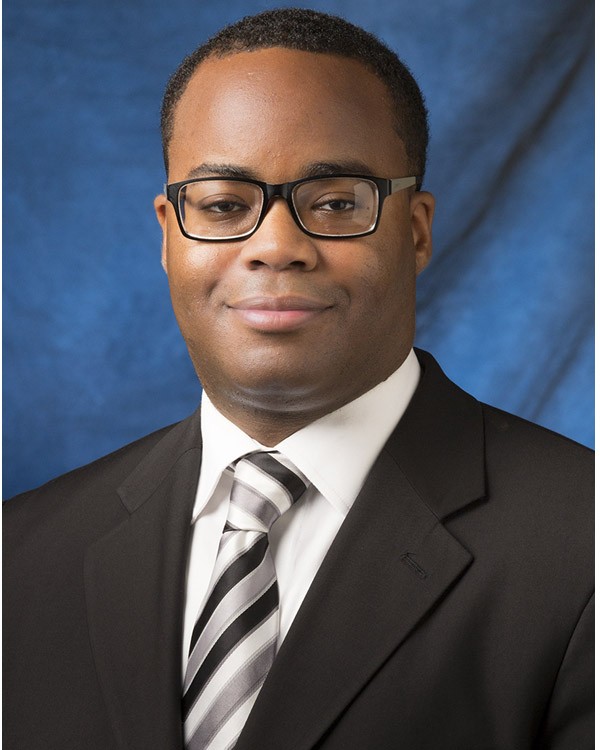 Larry E. Waters
ASSOCIATE
Mr. Waters is an associate in the firm's Insurance Coverage and Health Law practice groups where he focuses his practice in insurance coverage analysis, research, drafting motions, pleadings and briefs, as well as in analyzing court cases and conducting research in governance law, HIPAA requirements and public health law issues. He has experience drafting pre-trial motions, pleadings in State and Federal Court, and memoranda in support of summary judgment.

Active in public policy and public health issues, Mr. Waters volunteered his time in the University at Buffalo School of Law Civil Liberties and Transparency Clinic where he conducted legal research on topics such as the Privacy Act of 1974 and the Administrative Procedure Act, drafted Freedom of Information requests, prepared complaints for Federal Court, developed media strategy, and conducted client interviews. Mr. Waters served as a legal intern for the Disability Advocacy Project at Neighborhood Legal Services where he assisted in client screenings, drafting memos, observing administrative hearings, assisted in securing medical and vocational records, and in analyzing Social Security Disability and Social Security Income claims. He also interned in the New Castle County Office of Law in Delaware where he summarized depositions, analyzed court cases and conducted legal research on topics including the Brady rule, disorderly premise violations, and tax notice retrieval.

Mr. Waters earned his Juris Doctor from the University at Buffalo Law School where he was Executive Technology Editor of the SUNY Buffalo Intellectual Property Law Journal; served as President of the Black Law Students Association; Treasurer of Women of SUNY Buffalo Law and of the Trial Advocacy Group; and served as Director of Community Involvement/Public Service for the Holistic Law Group. He was a Student Ambassador for the University at Buffalo Law School and represented the law school in the New York State Bar Association AAA Arbitration Competition. Mr. Waters earned his Bachelor of Arts in Criminal Justice at the University of Delaware where he made Dean's List and was a member of the Sociological Club, Alpha Kappa Delta and the National Society of Collegiate Scholars.

Mr. Waters was elected as Treasurer of the Minority Bar Association of Western New York in 2019 and was also elected to the Board of Directors of the Volunteer Lawyers Project Rising Champions for Justice. He is a member of the New York State and Erie County Bar Associations. In 2017, Mr. Waters was awarded the John L. Hargrave Law Student Award by the Minority Bar Association for his service to the minority legal community.