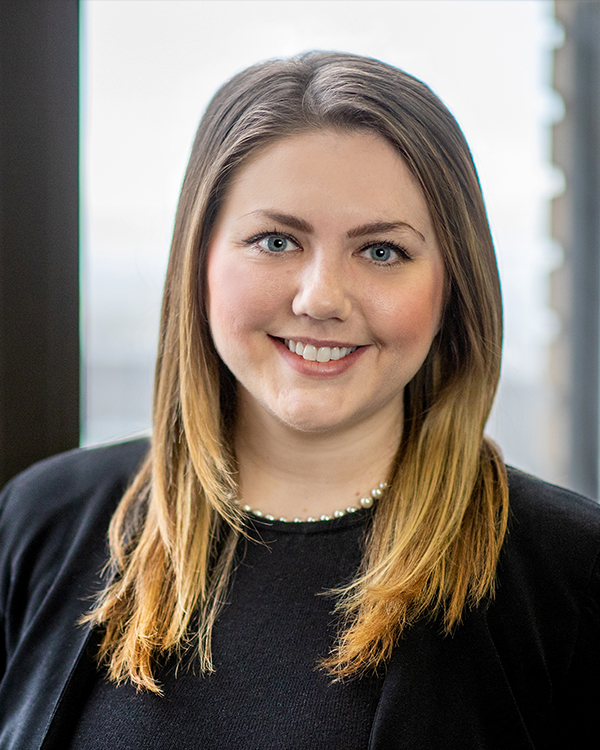 Katherine L. Wood
ASSOCIATE
Ms. Wood is an attorney in the firm's Employment Law practice group, where she focuses her practice in employment law counseling and litigation. She has experience handling employment discrimination claims filed under Title VII, ADA, ADEA and New York State Executive Law. She also has experience drafting pleadings, handling discovery demands and responses, investigation of witnesses and drafting and review of EEOC and New York State Division of Human Rights matters. Ms. Wood also has experience drafting and reviewing employee handbooks, employment agreements, and separation agreements. In addition, she is experienced in drafting and arguing motions, conducting 50-h examinations, and handling other litigation matters.
A current co-chair of the WBASNY WNY Chapter Newsletter committee, Ms. Wood is also a volunteer tutor with Lawyers for Learning, where she tutors Buffalo Public Elementary School students to give back and strengthen the connection between the legal community and local public schools.
Ms. Wood received her Juris Doctor degree magna cum laude from the University at Buffalo Law School where she was a Publications Editor of the Buffalo Law Review and a Recruitment Manager for the Buffalo Journal of Gender, Law & Social Policy. There she also received the CALI Award for Academic Excellence in Employment Law, was top ranked in the Advocacy in Mediation competition and graduated in the top 10% of her class. She received her undergraduate degree from the State University of New York at Buffalo graduating magna cum laude with a Bachelor of Arts in Communication and Psychology.